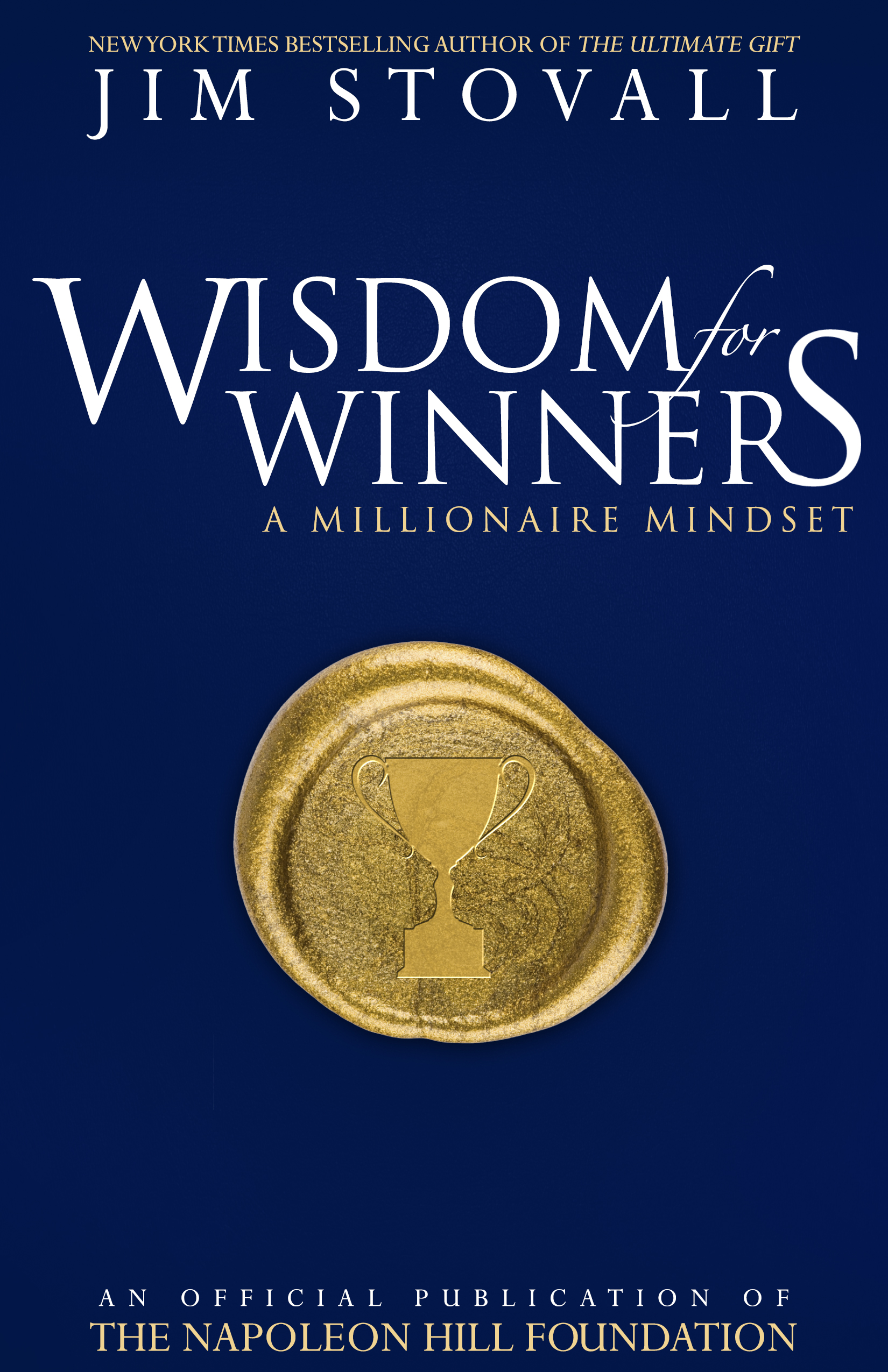 wisdom for winners
On the heels of the New York Times bestseller The Ultimate Gift and the major motion picture from 20th Century Fox based on that book Jim Stovall brings you Wisdom for Winners Volume One: A Millionaire Mindset, An Official Publication of The Napoleon Hill Foundation.

For more than a decade, Jim Stovall's Winner's Wisdom syndicated columns have been read and studied by highly successful people around the globe. Now, that same wit, wisdom and millionaire experience is available for you in this book.

Wisdom for Winners contains a unique combination of guidance for the career professional and the entrepreneur combined with spiritual wisdom that prompts self-reflection. Organized into small sections, the material can be read incrementally for greater impact.
jim stovall
Jim Stovall has enjoyed success as an author, athlete, investment broker, and entrepreneur while dealing with the challenge of blindness. During his remarkable life, Jim has been a national champion Olympic weightlifter, as well as the author of more than 30 books. In addition to his personal achievements, Jim was honored as the 2000 International Humanitarian of the Year, joining Jimmy Carter, Nancy Reagan, and Mother Teresa as a recipient of this prestigious award.
As co-founder and president of the Emmy Award-winning Narrative Television Network (NTN), Jim has also helped make movies and television accessible for America's 13 million blind and visually impaired people and their families.
Jim Stovall can be reached at 918-627-1000 or at Jim@JimStovall.com.