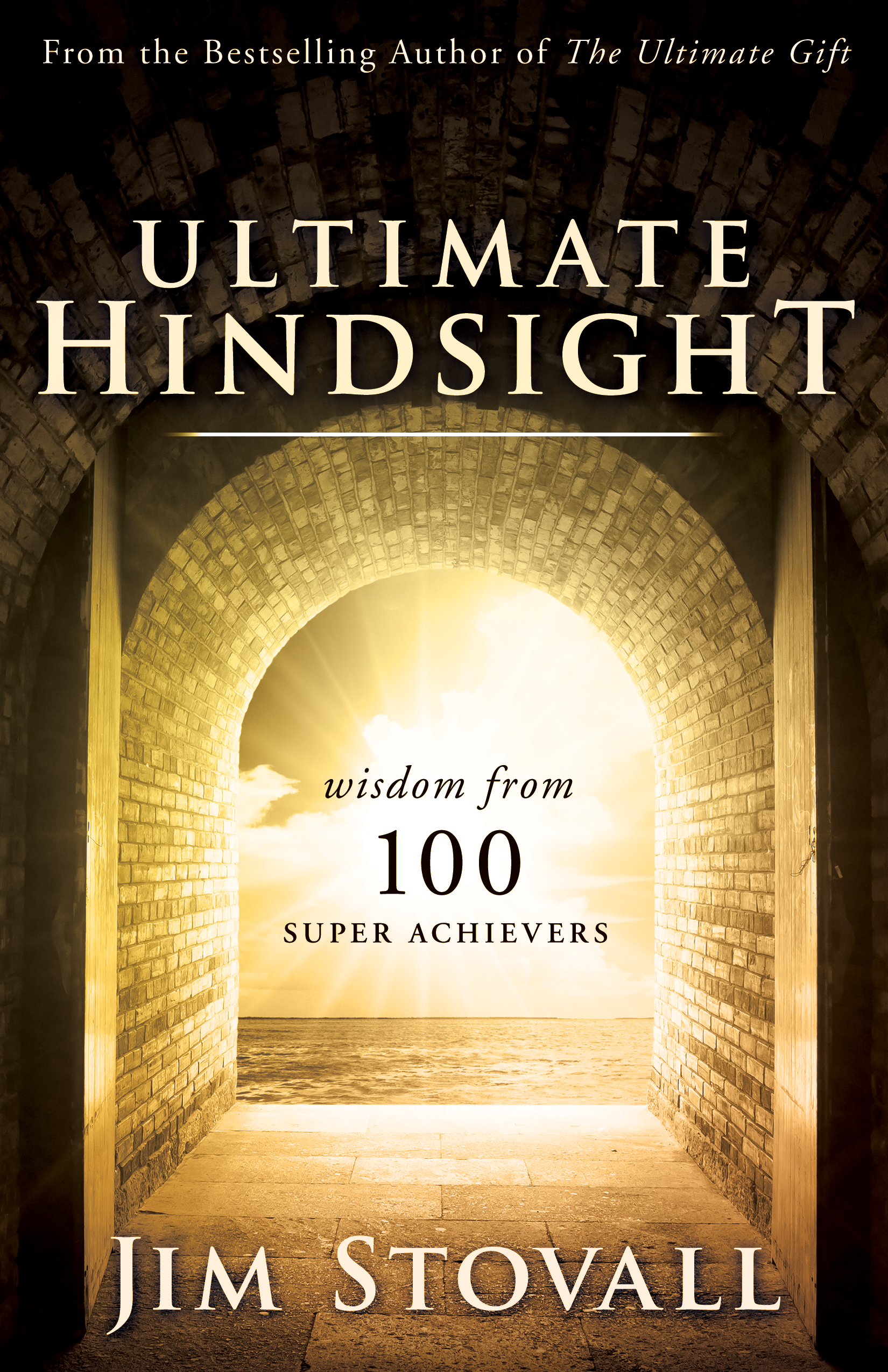 ultimate hindsight
In his latest release, Ultimate Hindsight, Jim Stovall packages a wealth of success tips and hindsight perspective from 100 leaders and superstars from all walks of life. Containing rare interviews with industry celebrities such as Zig Ziglar and Nido Qubein, Stovall's compilation offers an even wider range of mountain-top perspective by including conversations with entertainment giants such as Frank Sinatra and Barbra Streisand, business leaders Donald Trump and Steve Forbes, and many more.By reading and following the collected wisdom of those who have reached massive levels of success, you can put together your own roadmap to achieving your goals and dreams.
"If you want to know how to get to the top of the mountain, don't ask someone standing in the valley gazing idly at the summit. Ask someone who has been to the top or resides there now." -from Introduction
The people included in this select company have been to the top and now share their birds-eye view in these pages for you.
Their colorful and fascinating perspectives combine to paint a revealing picture of the truth about achieving success and happiness in life. Find entertaining stories, quotable quotes, and an unparalleled set of tools for finding prosperity through authentic life lessons about...
Focus
Setting and achieving goals
Treating others with respect
Living in the moment
Enthusiasm
Teamwork
Positive thinking
Helping others
Following your own dreams
Loving what you do
Turning disadvantages into advantages
jim stovall
Jim Stovall has enjoyed success as an author, athlete, investment broker, and entrepreneur while dealing with the challenge of blindness. During his remarkable life, Jim has been a national champion Olympic weightlifter, as well as the author of more than 30 books. In addition to his personal achievements, Jim was honored as the 2000 International Humanitarian of the Year, joining Jimmy Carter, Nancy Reagan, and Mother Teresa as a recipient of this prestigious award.
As co-founder and president of the Emmy Award-winning Narrative Television Network (NTN), Jim has also helped make movies and television accessible for America's 13 million blind and visually impaired people and their families.
Jim Stovall can be reached at 918-627-1000 or at Jim@JimStovall.com.