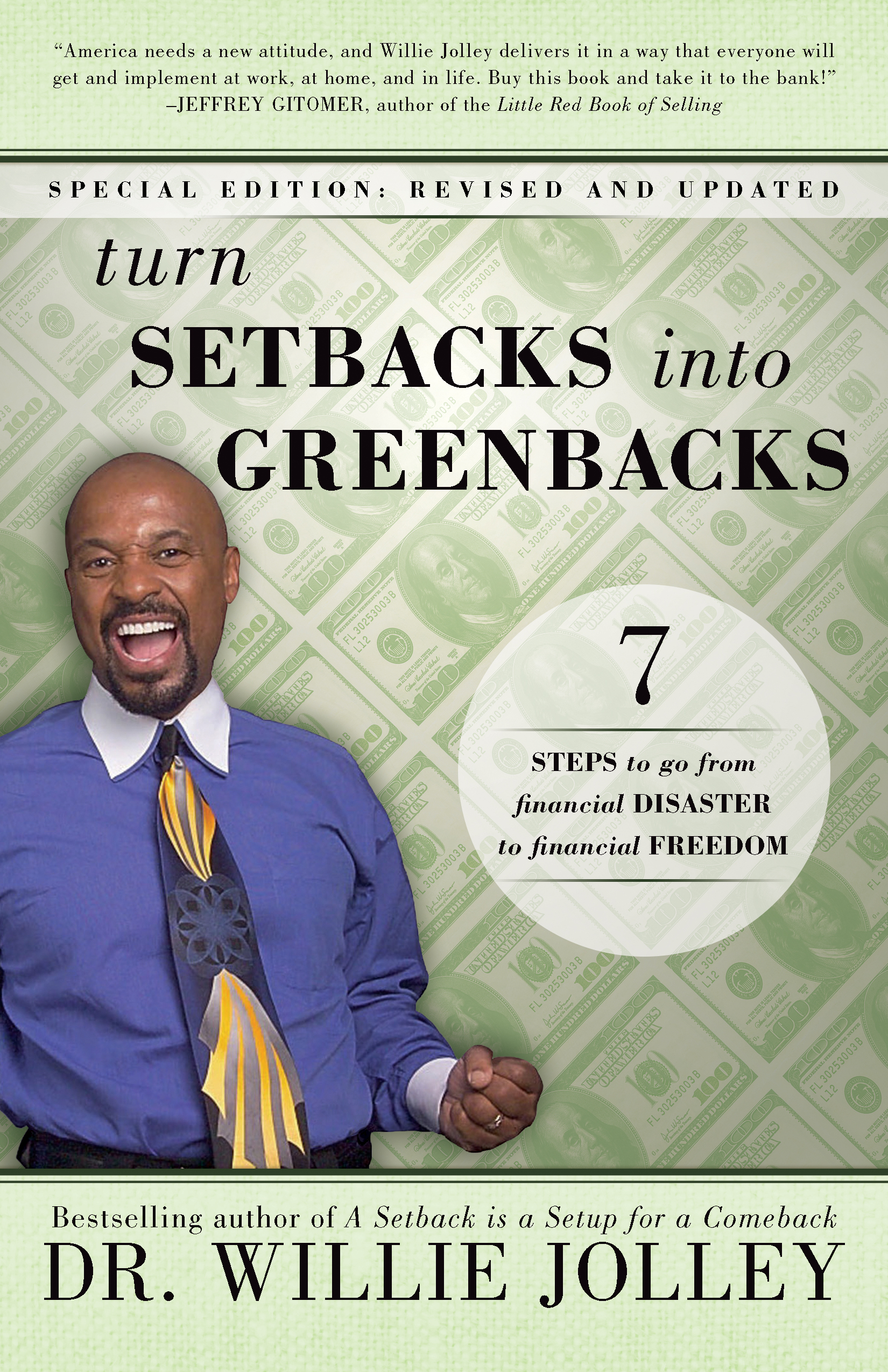 Turn Setbacks into Greenbacks
turn setbacks into greenbacks
Willie Jolley is ready to help you take your first steps on the road to success, empowering you to make the positive changes in your life that will not only change the way you work, but the way you think. A master of positive motivation, organization, and inspiration, Jolley has the tools you can use to triumph in tough times, to see your setbacks as new opportunities, and to invest confidence in your ideas. With potent psychological insight, hard business know-how, and techniques you can use on a daily basis, Jolley will empower you to:
Create your own PHD (persistence, hunger, and determination) that will power you through tough times
Focus on the pursuit of success and then follow through on it in a consistent way
Maintain calm in situations of panic and target opportunities others will pass by
Break through negativity so you can make the decisions that will pay off on your path to success
Find an attitude of gratitude that will fortify your spiritual, physical, and financial growth
Willie Jolley draws upon the inspiring real-life success stories and intelligent insights to show you how to create a positive outlook, become adaptable to every circumstance, and seize the opportunities that will lead you to greater success.
dr. Willie jolley
Dr. Willie Jolley is CEO of Willie Jolley Worldwide. Dubbed America's "Comeback Guru," he is an award-winning speaker, international bestselling author, national media personality, and national columnist. As host of the national radio show, The Willie Jolley Weekend Show, on XM Radio, he is making a major mark on the talk radio scene. Jolley's syndicated daily feature, The Willie Jolley Motivational Minute, can now be heard in over fifty markets. His popular column is syndicated by the National News Press Association and read by over six million readers via the Internet with the Electronic Urban Report.