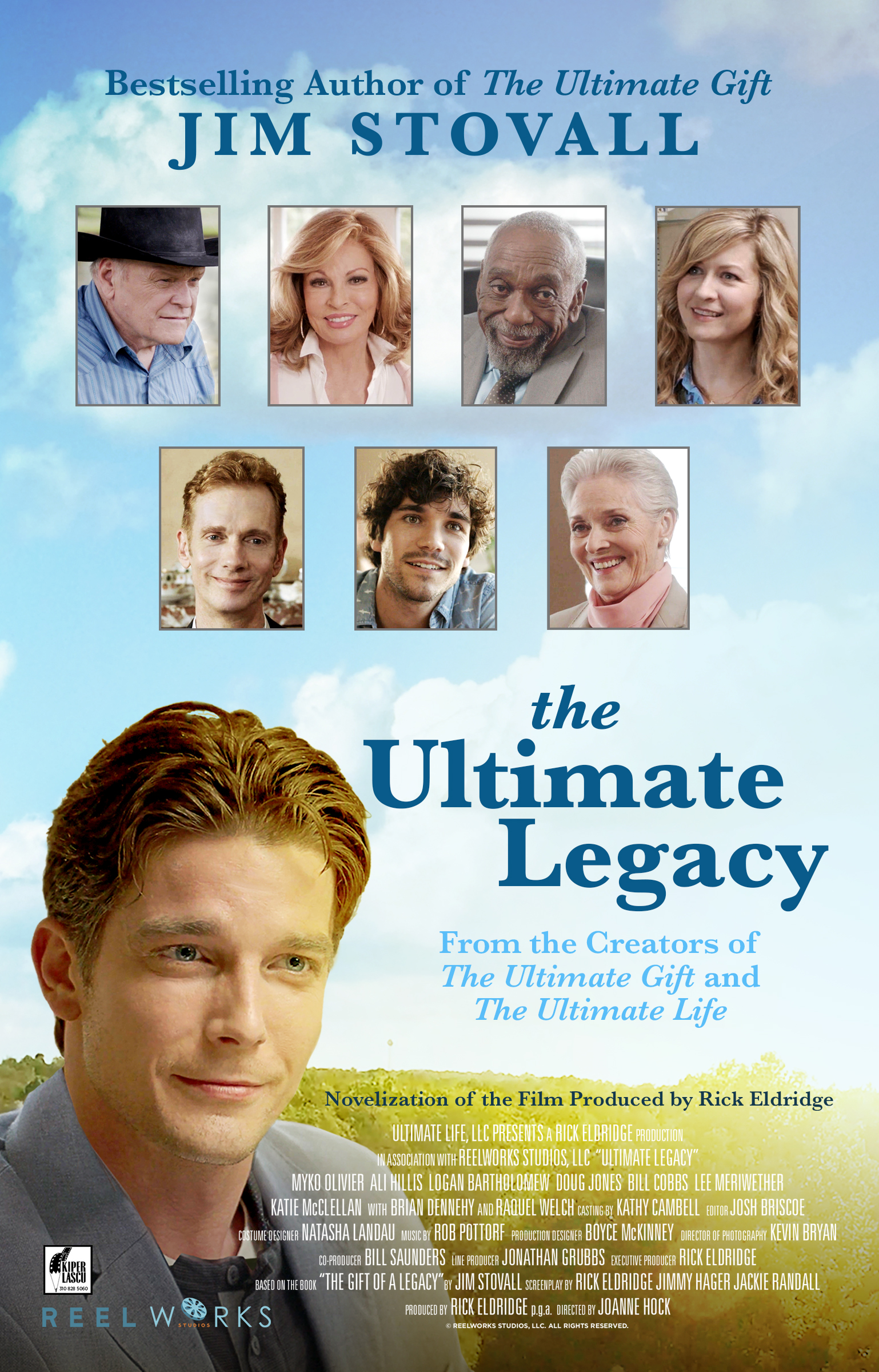 the ultimate legacy
It is here, the final chapter in the trilogy! Following the highly-rated world-wide hits The Ultimate Gift and The Ultimate Life comes The Ultimate Legacy! The epic of Jason Stevens (Logan Bartholomew, Hallmark's Love's Long Journey and Love s Abiding Joy) life carries on. Having dealt with the tragedies and perils of his own family, he must try to help a friend along a similar journey. This touching conclusion shows that if we learn something, we change our own life. And when we teach something, we change another's life. But when we teach people to teach, we change the world.
jim stovall
Jim Stovall has enjoyed success as an author, athlete, investment broker, and entrepreneur while dealing with the challenge of blindness. During his remarkable life, Jim has been a national champion Olympic weightlifter, as well as the author of more than 30 books. In addition to his personal achievements, Jim was honored as the 2000 International Humanitarian of the Year, joining Jimmy Carter, Nancy Reagan, and Mother Teresa as a recipient of this prestigious award.
As co-founder and president of the Emmy Award-winning Narrative Television Network (NTN), Jim has also helped make movies and television accessible for America's 13 million blind and visually impaired people and their families.
Jim Stovall can be reached at 918-627-1000 or at Jim@JimStovall.com.