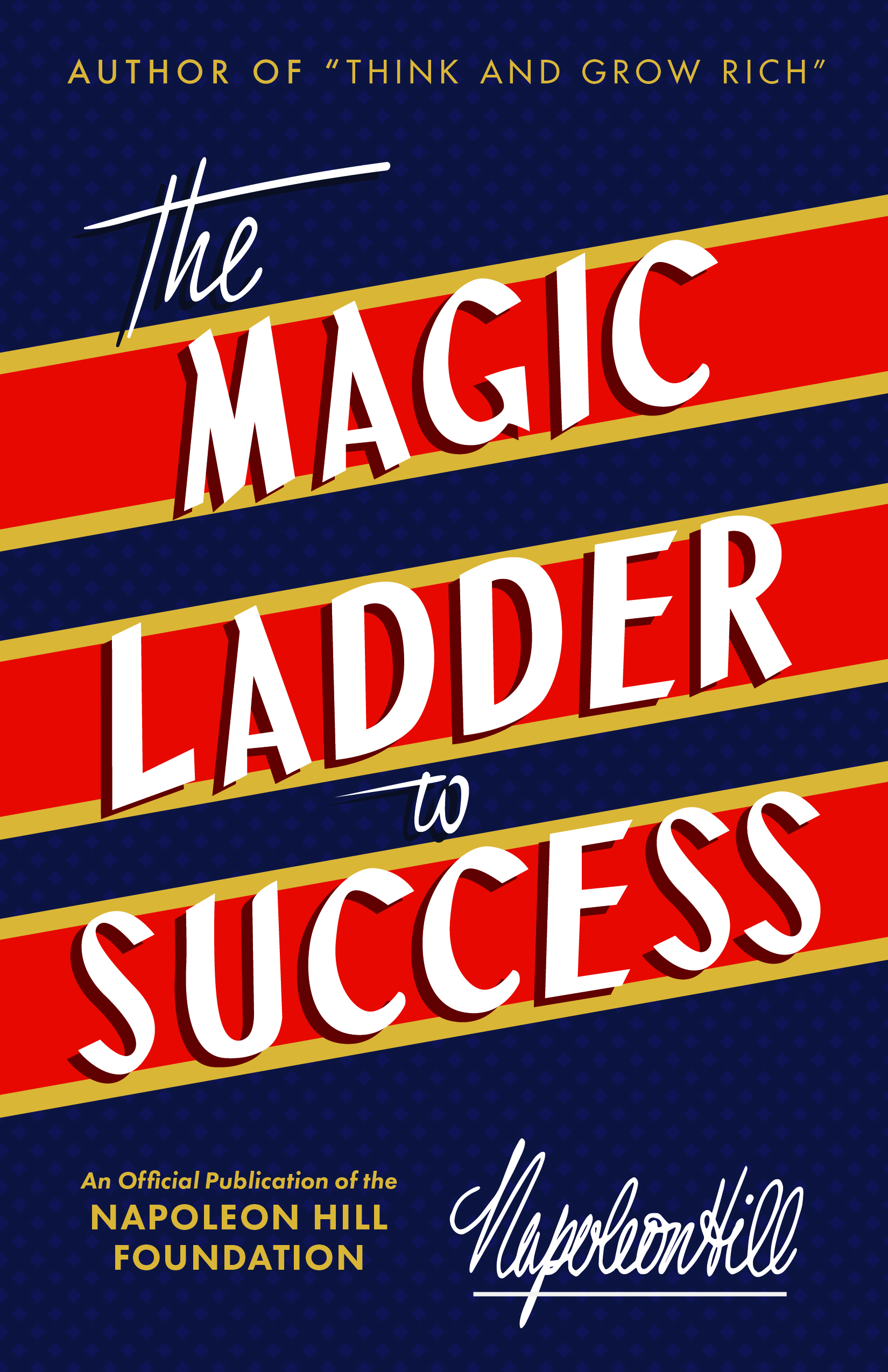 The Magic Ladder to Success
The magic Ladder to Success
The Magic Ladder to Success is Napoleon Hill's lost classic and the book that preceded the all-time bestseller Think and Grow Rich. The original copy of this book has been appraised at over $40,000. Now you too can own this beautiful reproduction copy, with the content reproduced from one of only a few known original editions owned by the Napoleon Hill Foundation.
The Magic Ladder to Success is the volume in which Hill first distilled the seventeen factors that make up his "Law of Success" philosophy, revealing how people can acquire riches if they keenly desire them and put the necessary actions in place using their intellect. These key principles capture the ethics and actions that empower all who harness them to become leaders in the field of their choice. Leaders are not born, Hill argues; "they are molded by a remarkably similar, simple, and dynamic set of habits."
There is a treasure of knowledge unearthed in this book. Hill offers a very concise, step-by-step pathway up the ladder of success, an advancement dependent on the organization of one's thought processes.
The Magic Ladder to Success is worth reading many times and applying throughout one's life.
napoleon hill
Napoleon Hill was born in 1883 in a one-room cabin on the Pound River in Wise County, Virginia. He began his writing career at age 13 as a "mountain reporter" for small town newspapers and went on to become America's most beloved motivational author. Hill passed away in November 1970 after a long and successful career writing, teaching, and lecturing about the principles of success. Dr. Hill's work stands as a monument to individual achievement and is the cornerstone of modern motivation. His book, Think and Grow Rich, is the all-time bestseller in the field. Hill established the Foundation as a nonprofit educational institution whose mission is to perpetuate his philosophy of leadership, self-motivation, and individual achievement. His books, audio cassettes, videotapes, and other motivational products are made available to you as a service of the Foundation so that you may build your own library of personal achievement materials...and help you acquire financial wealth and the true riches of life.