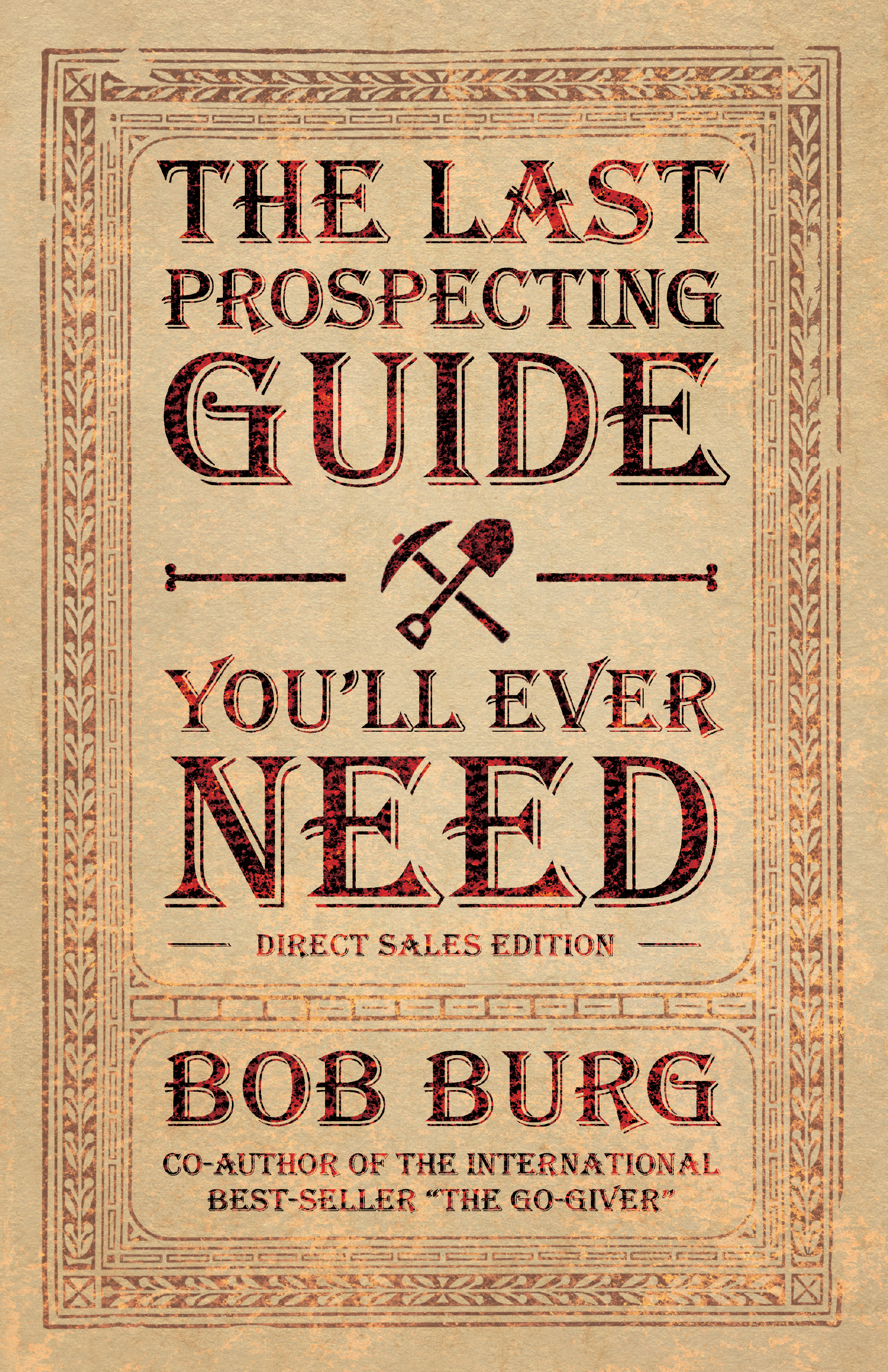 The Last Prospecting Guide You'll Ever Need
the last prospecting guide you'll ever need
Do you have all of the prospects you need?

Few of us do! Bob Burg has learned the secrets of effective prospecting, and now he offers his proven, time-tested techniques to you! In this powerful guide, he shows beginners and pros alike how to gather qualified candidates efficiently and painlessly. With The Last Prospecting Guide You'll Ever Need by your side, you will learn exactly how to cultivate all of the business prospects you could ever want.
bob burg
Bob Burg shares information on topics vital to the success of today's businessperson. He speaks for corporations and associations internationally, including fortune 500 companies, franchises, and numerous direct sales organizations. Sharing the principles contained in his bestselling books, Bob has addressed audiences ranging in size from 50 to 16,000. He has shared the platform with notables including today's top thought leaders, broadcast personalities, Olympic athletes and political leaders including a former United States President.