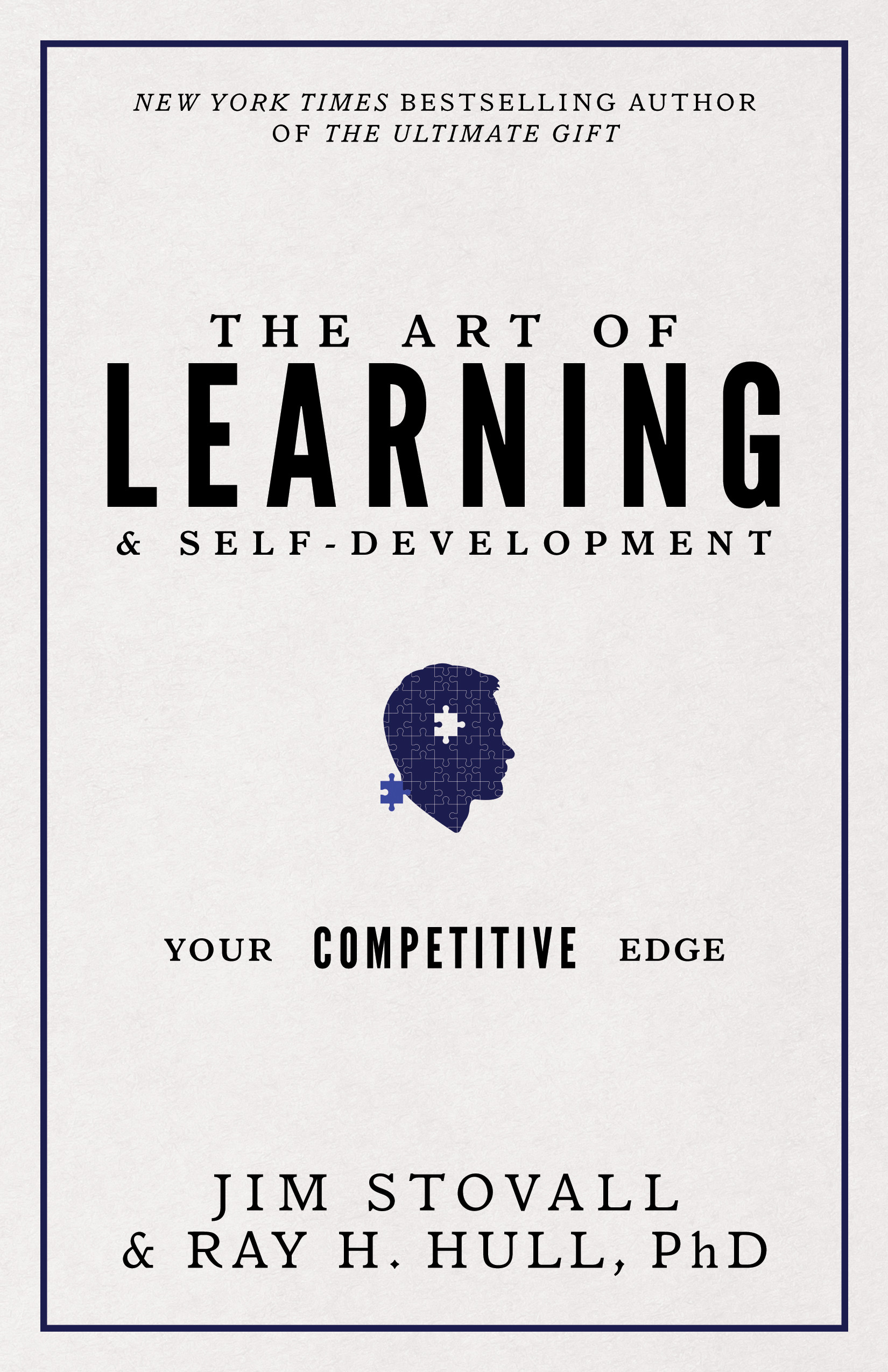 The Art of Learning & Self-Development
By jim stovall & ray h. hull, phd
the art of learning & self-development
The top achievers learn the most and apply what they learn; therefore, there is no skill, information, or lesson more vital than learning how to learn.

This book is a must-read for business executives, entrepreneurs, people interested in personal development, trainers, teachers, and students. We live in a world where, more and more, we succeed based on what we know rather than what task we perform. Authors, Jim Stovall and Ray Hull, PhD are lifelong learners and teachers of successful best practices across a wide spectrum of topics including learning and education. Read this book to understand more about the ways people learn
Action steps for learning
New methods to learn
How learning will help you achieve your goals
Universal in appeal and highly accessible, this book acts as a spotlight on the truth that there is no one seeking any goal who doesn't need to learn how to learn!
jim stovall
Jim Stovall has enjoyed success as an author, athlete, investment broker, and entrepreneur while dealing with the challenge of blindness. During his remarkable life, Jim has been a national champion Olympic weightlifter, as well as the author of more than 30 books. In addition to his personal achievements, Jim was honored as the 2000 International Humanitarian of the Year, joining Jimmy Carter, Nancy Reagan, and Mother Teresa as a recipient of this prestigious award.
As co-founder and president of the Emmy Award-winning Narrative Television Network (NTN), Jim has also helped make movies and television accessible for America's 13 million blind and visually impaired people and their families.
Jim Stovall can be reached at 918-627-1000 or at Jim@JimStovall.com.
Ray H. hull, phd
Ray H. Hull, PhD brings over twenty-five years of experience in training those who desire success in public speaking, speech clarity, voice enhancement, and professional image/style and etiquette.
His education includes a BA in Communications and Drama–McPherson College; an MBA in Communications Disorders–University of South Dakota; and a PhD in Neurosciences of communication–University of Denver. Besides teaching public speaking with over 300 public appearances in the U.S. and other countries to large and small audiences; successful theatrical experience, and professional radio and television production and on-microphone/camera experience to those who he instructs.
Dr. Hull can be reached at 316-978-3271 or ray.hull@wichita.edu.