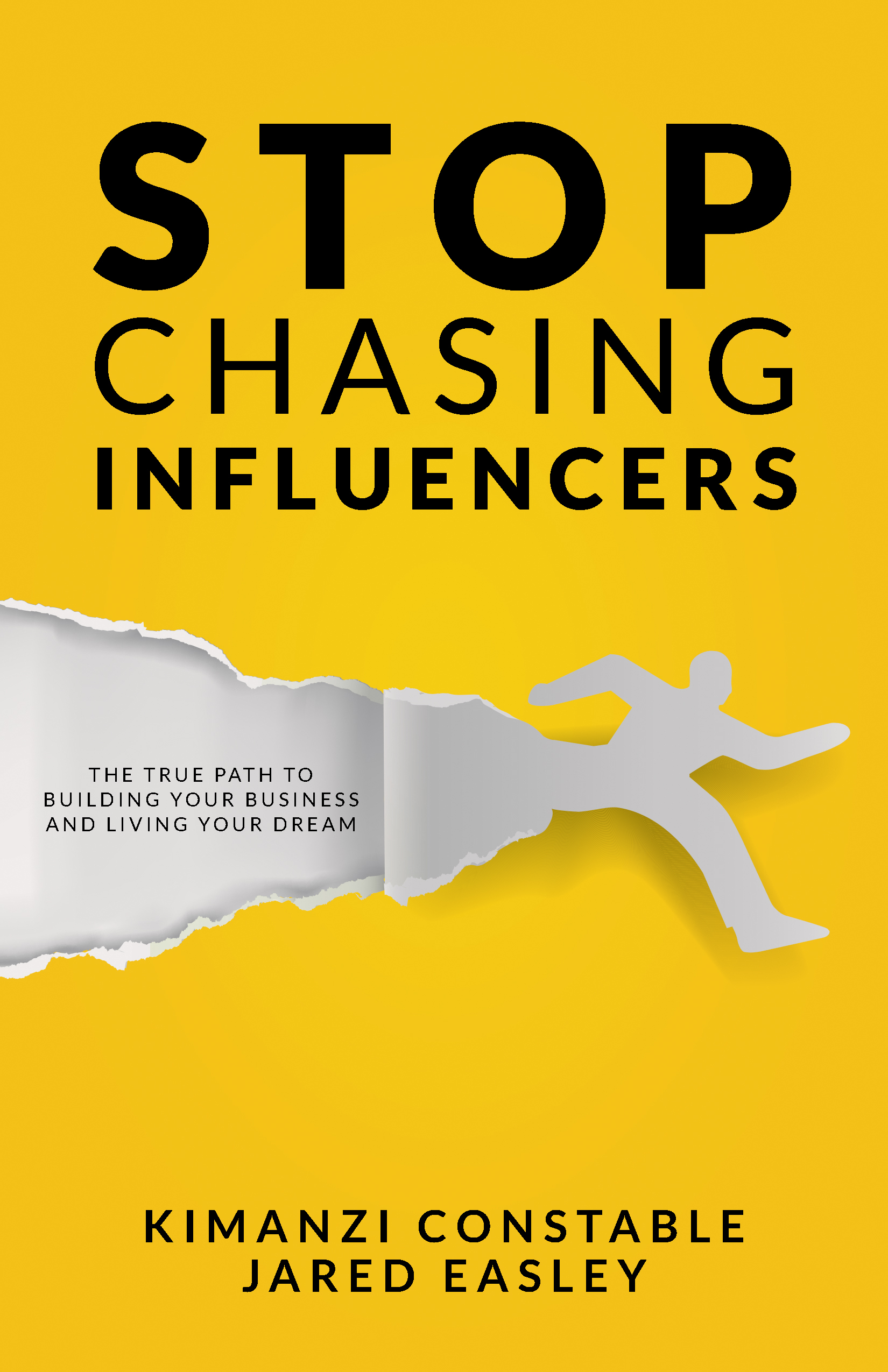 By kimanzi constable & Jared easley
stop chasing influencers
Building a Business and Your Dream Lifestyle Does not Have to be a Mystery

Building your dream is within reach and not as complicated as we make it. We live in a time with amazing tools and technology; knowledge is freely available. Understanding how to apply this knowledge to your business and life, however, can be frustrating and overwhelming. Too many of us are chasing when we could be building.

Stop Chasing Influencers gives you a step-by-step blueprint for building a business and life you love. It addresses the emotional roadblocks and mindset traps that could keep you from progress and provides you with a game plan to conquer them.

Kimanzi and Jared give you actionable strategy. Here are a few of the things you will learn:
How to book paid speaking.
How to start your coaching business.
How to book paid consulting.
How to create a successful podcast.
How to launch a bestselling book.
How to host your conference.
How to get your writing featured on some of the largest websites in the world.
How to keep the proper balance between your dreams and life.
kimanzi constable
Kimanzi Constable is a former bread delivery driver turned writer. His books have sold over 100,000 copies. He is an author, international speaker, life and business coach. You can usually find him writing at his home in Maui, Hawaii. In the last year, he has lost 170 pounds. He is a contributing writer for the Huffington Post, Entrepreneur Magazine, Fox News, Mind Body Green, Success Magazine and more. He is an editor at The Good Men Project. His mission is to help men and women create true freedom in life.
jared easley
Jared Easley is a genuine entrepreneur. He has been called the Zig Ziglar of the podcasting world. In the past couple of years, he has started a podcast, written a book and co-founded Podcast Movement, which is the world's largest International Podcasting only Conference. Jared is a noticer, motivator, friend and power content creator. He has found the way to do all of this and still keep his family first.