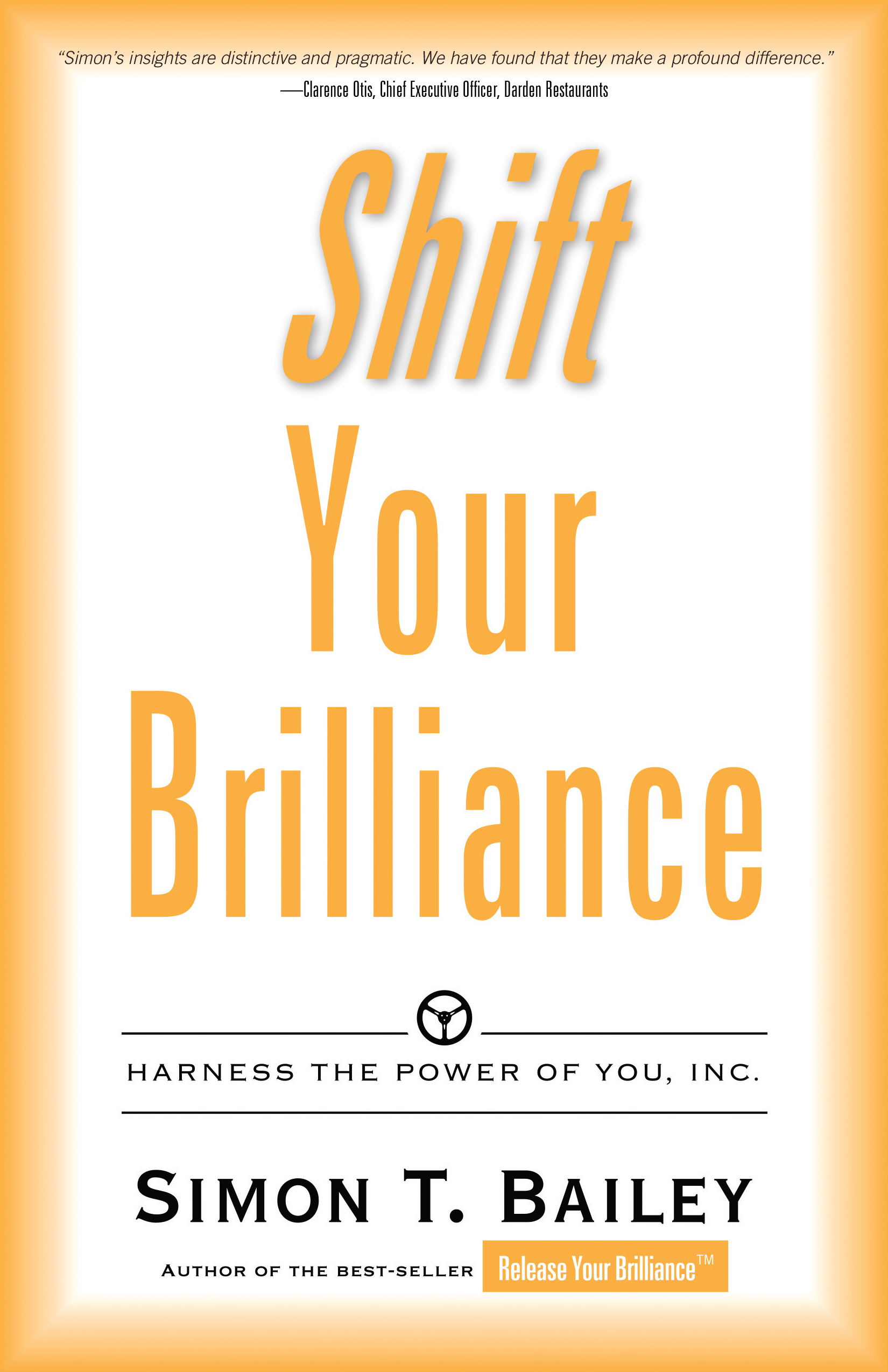 shift your brilliance
Brilliance Is A Decision
It's Time to Disrupt Your Current Reality and...
Experience Your Shift Into Brilliance
This book is your roadmap, your call to action; your opportunity to create accelerated results professionally, personally and financially. It is time for you to turn every day into a brilliant breakthrough.

Shift Your Brilliance will teach you:
Strategies for sharpening your focus
Steps to clear your vision
Actions to harness individual and organizational potential
Tools to unearth what really sets you on fire
Tips on how to become a Chief Breakthrough Officer
Its now time for you to Shift Your Brilliance!
simon t. bailey
Simon T. Bailey is a micro-philanthropist who is just a guy from the inner city of Buffalo, NY who wants to put a dent in the universe. He leads an educational company whose purpose is to teach 1 billion people how to be brilliant in life and business. He is the former Sales Director for Disney Institute and one of America's top 10 most booked corporate and association speakers. He is the proud father of two awesome teenagers. He loves movies and cheers on the Buffalo Bills who will win a Super Bowl in his lifetime.