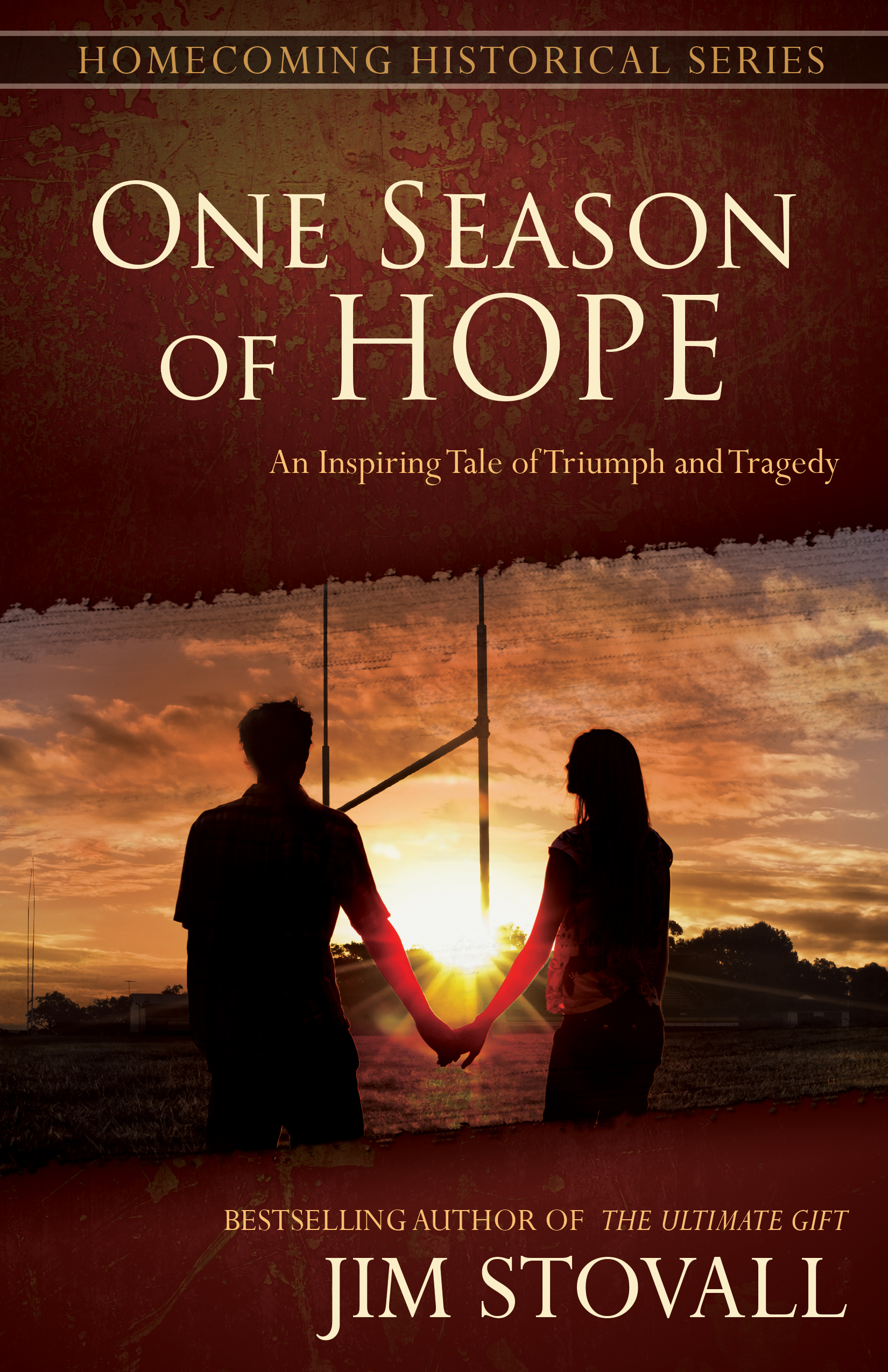 one season of hope
Bestselling author Jim Stovall's latest offering and first title of his Homecoming Historical Series, One Season of Hope, is a rare combination of tear-jerking emotion, powerful wisdom, and inspiring hope. Written in Stovall s signature easy and economical style, the story is told through the perspective of Glen Fullerton, a man for the last forty-two years in the Truman High universe, simply known as Coach.

Welcome to the Friday night lights of Harry S. Truman High School football stadium. Coach knows the roller-coaster ride of a high school football season better than anyone. But this season is different than any he has experienced in all his years of coaching. It is one of life-changing suspense and gripping lessons in the value of humanity.

Regular, reflective conversations with the late President Truman give guidance, mined from the coach s love and study of history, to help him through the most challenging season of his long and storied career at Truman High a season that he will forever remember as One Season of Hope.

Greetings From the Author:
I want to thank you for taking the time to explore the first book title in my new Homecoming Historical Series. Each book in the Homecoming Historical Series will combine elements of an inspirational novel with a historical retrospective.

Other book titles anticipated in this series include:

The Will to Win
A Tale of Humor and Perspective from Will Rogers High School

Making Your Mark
A Story of Wit and Wisdom from Mark Twain High School

Top of the Hill
A Saga of Wealth and Success from Napoleon Hill High School

The Making of a King
An Adventure in Tolerance and Forgiveness from Martin Luther King, Jr. High School

The Building of a Dynasty
A Novel of Champions and Victory from John WoodenHigh School

Each of these book titles and others to follow will appeal to my existing audiences including businesspeople, success-oriented readers, the faith-based community, public and private schools, and readers around the world who love inspirational novels as well as a relevant historical perspective.

I look forward to exploring the possibilities with you.
~Jim Stovall
jim stovall
Jim Stovall has enjoyed success as an author, athlete, investment broker, and entrepreneur while dealing with the challenge of blindness. During his remarkable life, Jim has been a national champion Olympic weightlifter, as well as the author of more than 30 books. In addition to his personal achievements, Jim was honored as the 2000 International Humanitarian of the Year, joining Jimmy Carter, Nancy Reagan, and Mother Teresa as a recipient of this prestigious award.
As co-founder and president of the Emmy Award-winning Narrative Television Network (NTN), Jim has also helped make movies and television accessible for America's 13 million blind and visually impaired people and their families.
Jim Stovall can be reached at 918-627-1000 or at Jim@JimStovall.com.