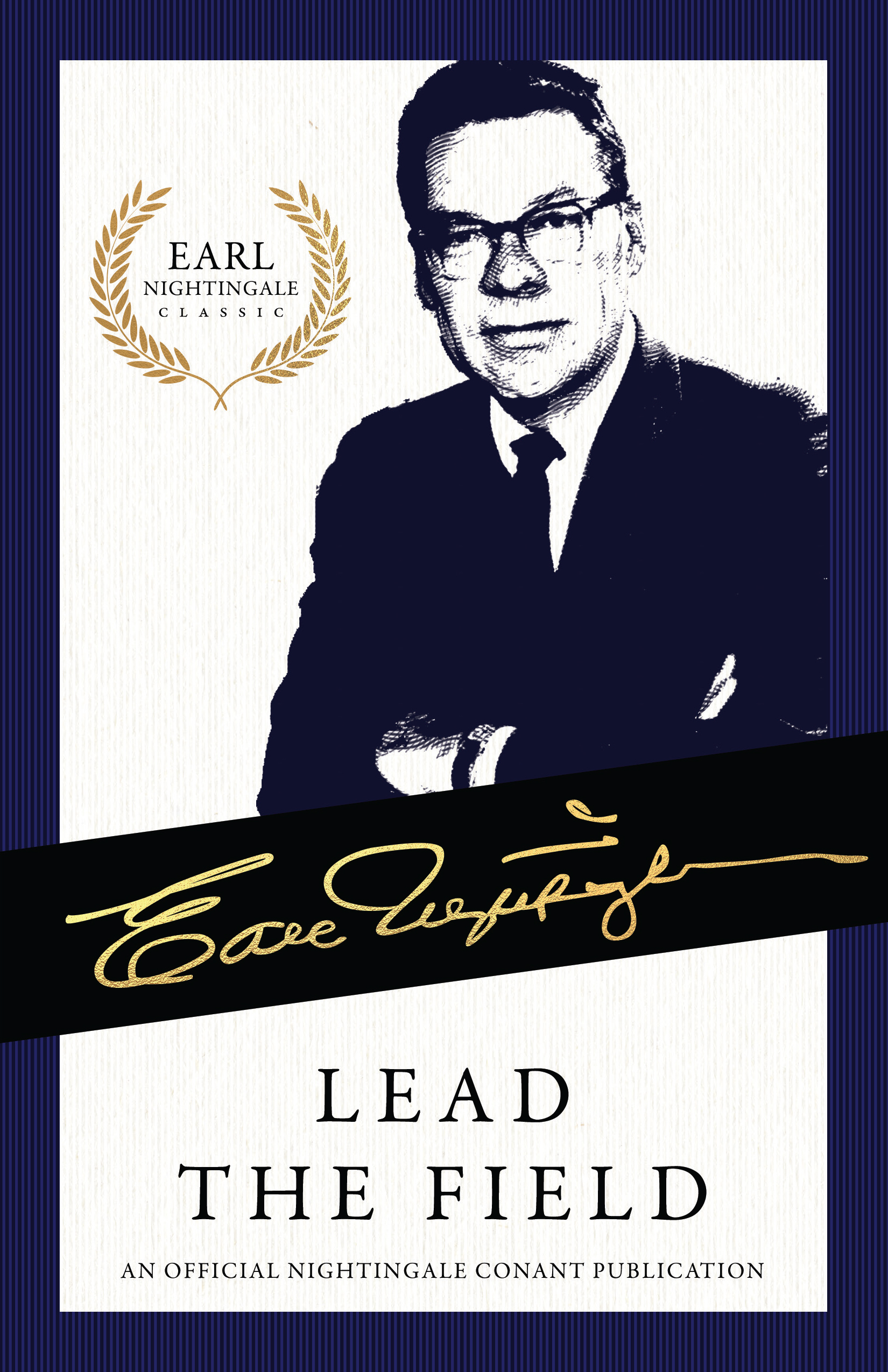 lead the field
The only official print edition endorsed by Nightingale Conant. This beautifully packaged collector's edition will make a great addition to your library.
Hundreds of thousands of business leaders and aspiring professionals have profited from the wisdom and savvy of Lead the Field! Now you can too.
Lead the Field has often been referred to as the 'Program of Presidents' because so many top executives and business leaders have incorporated Earl Nightingale's insight and guidance into their management philosophies.
This landmark book is a practical guide on how to think and act like a success. The timeless stories Nightingale uses to make his points are as profound as they are accessible.
In this classic program, you will learn to:
Double your mental capability
Recognize and easily overcome the biggest stumbling block to high achievement in business and in life.
Dramatically improve your life by changing one simple thing
Enjoy more success with an easy 3-minute-a-day exercise
Assess your potential worth and start increasing it now
You'll also discover uplifting and insightful information like the importance of forgiveness, how 'intelligent objectivity' can improve your professional life, and the usefulness of constructive discontent. As Nightingale will show you, the magic word in life is ATTITUDE. It determines your actions, as well as the actions of others. It tells the world what you expect from it. When you accept responsibility for your attitude, you accept responsibility for your entire life.
Remember, if the grass is greener on the other side...
...it's probably getting better care. Success in business and life is not a matter of luck or circumstance. It's not a matter of fate or the breaks you get or who you know. Success is a matter of sticking to a set of commonsense principles that anyone can master.
Now it's your turn to bring positive changes to your own life, changes that will allow you to lead the field yourself!
earl nightingale
Earl Nightingale grew up in California during the Great Depression. Because his family was very poor, Earl educated himself in his local library. His main focus: what makes people turn out the way they do in terms of their wealth, their career achievements, and their happiness.
After beginning his career in the US Marines during World War II, Earl was hired as a radio announcer. He eventually became a popular daily broadcaster for CBS. Through his interest in both personal development and audio, he partnered with Lloyd Conant to form the Nightingale-Conant Corporation. At Nightingale-Conant, he focused on recording the ideas and lessons about success that he studied throughout his life.