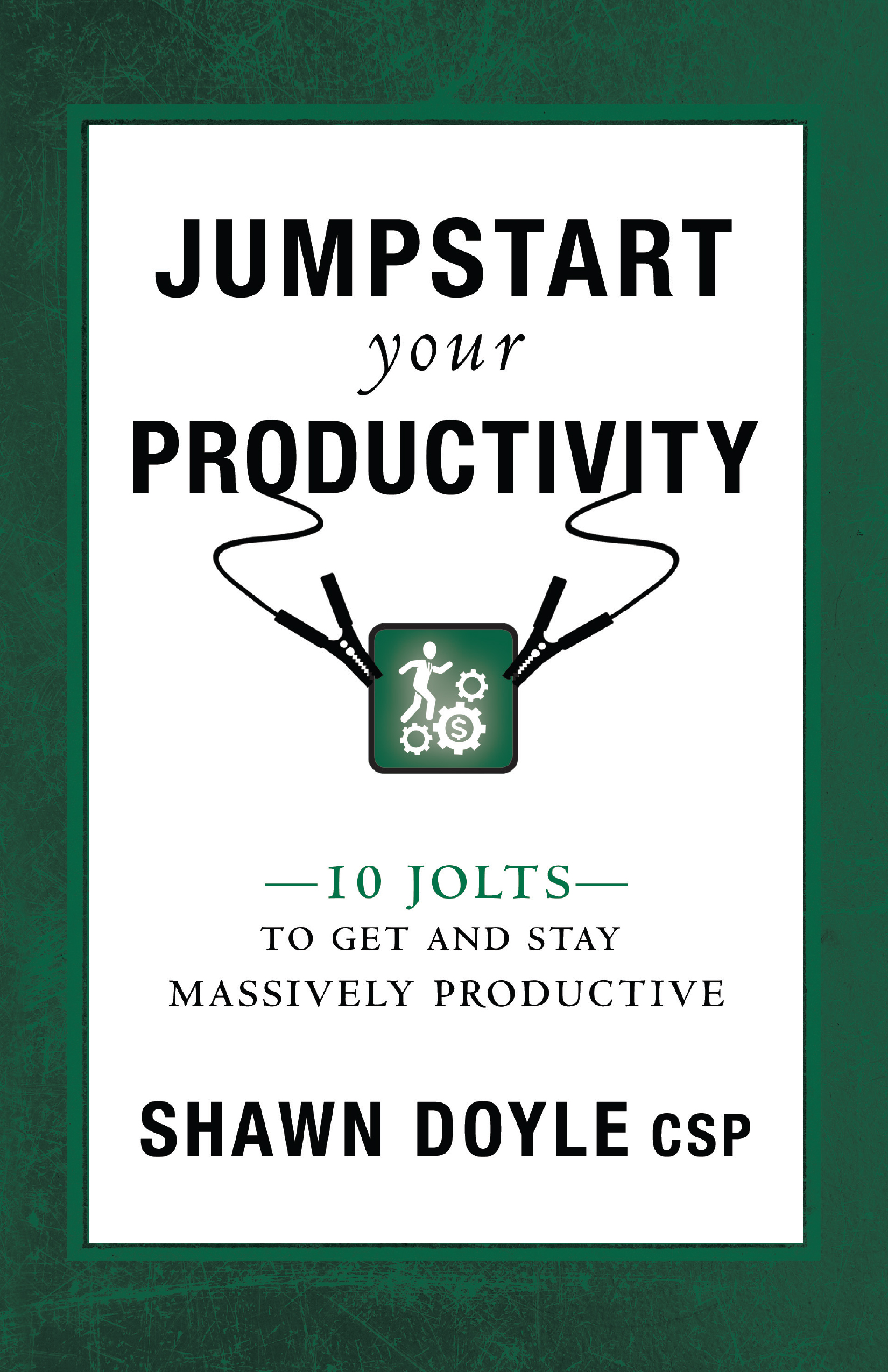 Jumpstart Your Productivity
jumpstart your productivity
Are you productive? Would you like to be more productive? Are you frustrated that sometimes you have so much to do on your "to do" list that stuff ends up on the next day's "to do" list? Well, good news, help is here and you can be more productive! Nationally known speaker, author and coach, Shawn Doyle will share with you tons of simple easy tips and techniques for getting and staying productive. Here are some of the thought provoking areas that are covered:
Target based goal setting: Knowing how to prioritize your time
Don't fight the system: Selecting and using a time management system
Productivity vampires: Activities that suck away your time
Planning for maximum success: The inside secrets for successful planning
Night owl or early bird: Looking at when you are most productive
Doing the do: The power of making and using a daily "to do" list
Thumbs down: How to say no and decline invitations gracefully
Pardon the interruption: How to finally gain control of all those interruptions
I have a robot: Using technology to get more done now
The Power of R&R: How to use downtime to increase your productivity
Follow the law: The 10 most powerful principles of productivity
This high energy, fun and engaging book will help you get more done, be less stressed and finally take control of your work and life.
shawn doyle csp
Shawn Doyle CSP is a learning and development professional who has a passion for human potential. He has an avid belief in the concept of life-long learning. For the last 22 years, Shawn has spent his time developing and implementing training programs on team building, communication, creativity, and leadership. Shawn's training programs help people become more effective in the workplace and in their lives. His clients have included numerous Fortune 500 companies, and his awards and honors are extensive. Shawn is the author of ten inspirational books.