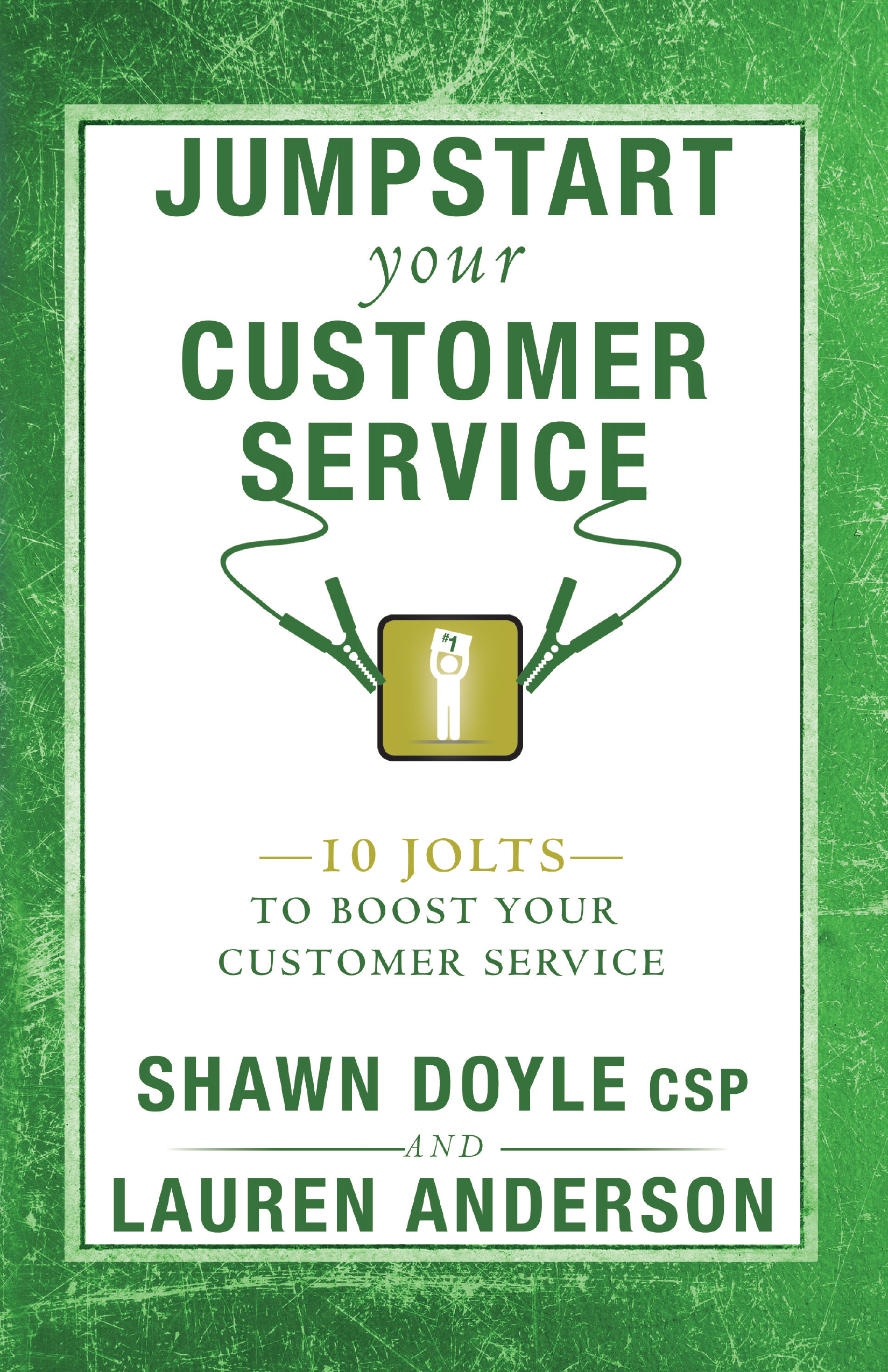 Jumpstart Your Customer Service
By shawn doyle csp & lauren anderson
jumpstart your customer Service
Turn Your Customers Into Raving Fans!
Great customer service can be all the difference between a mediocre company and a profitable one. In this fun and easy to read book, you'll discover 10 Jolts to Jumpstarting Your Own Customer Service.
Whether you are a small business owner, customer service manager or an employee working in customer service, this book will upgrade your performance and help you:
Create raving fans through exceptional customer service.
Lower marketing expenses by retaining your current customers and getting free word of mouth.
Create a work environment that you are excited to go to each day.
Written by small business and customer service activists, Shawn Doyle, CSP and Lauren Anderson. They share practical steps that you can take advantage of right now.

You'll be inspired with real world stories of extraordinary customer service that will help you see your own small business or position in a whole new way.

So what are you waiting for? Jumpstart Your Customer Service today!
shawn doyle csp
Shawn Doyle CSP is a learning and development professional who has a passion for human potential. He has an avid belief in the concept of life-long learning. For the last 22 years, Shawn has spent his time developing and implementing training programs on team building, communication, creativity, and leadership. Shawn's training programs help people become more effective in the workplace and in their lives. His clients have included numerous Fortune 500 companies, and his awards and honors are extensive. Shawn is the author of ten inspirational books.
lauren anderson
Lauren Anderson is highly sought after as a Consultant, Mentor and Spokesperson. Her company focuses on Training and Development in the retail luxury goods arena. She is a frequent and recognizable guest on national television and writes numerous articles for top specialty and professional publications.