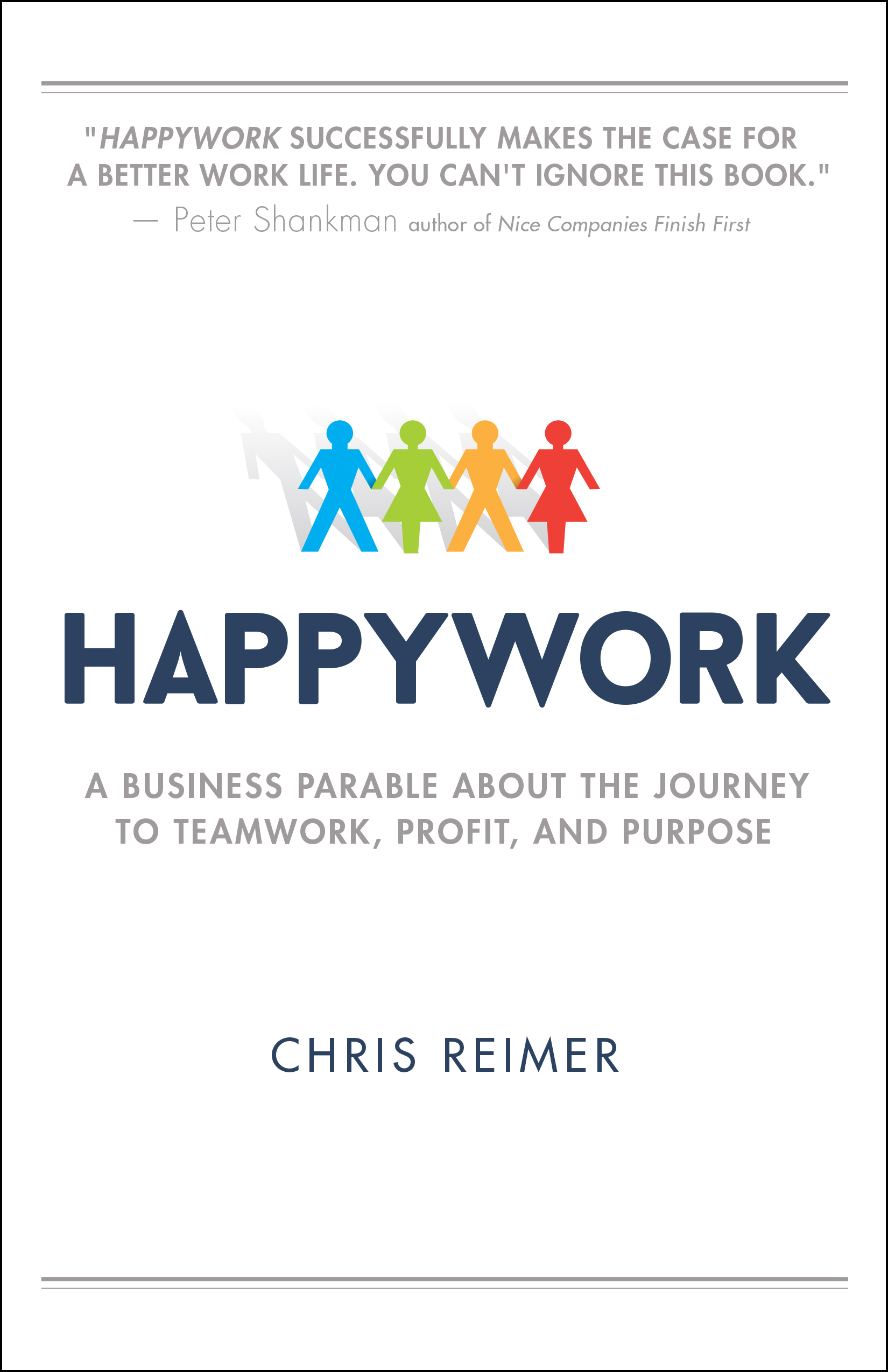 happywork
In Happywork, Chris Reimer introduces an ambitious, professional consultant named Sam, who specializes in company turnarounds. Sam succeeds by compartmentalizing people, streamlining processes, and creating systems of control. He wastes no energy worrying about human emotions he gets results.

Drawn into an urgent assignment at Vunorri, Inc., a manufacturing company facing foreclosure, Sam's confident spirit is suddenly shaken. A career quiz from an unlikely source, impossible employees, and scandalous dealings at Vunorri cast doubt on Sam's qualifications and test his ability to perform.

Against the suspense-building backdrop of a 30-day bank deadline, Reimer reveals a truth many people ignore unhappiness at work hurts employees and employers. The colorful characters and practical advice comprise a thought provoking piece of revolutionary motivation for corporate America.

Delivered with wit and packed with profound sentiment, Happywork offers you truth the way we work is broken, our priorities are out of order, and now is the time for colossal change. Apply these simple methods immediately, and experience a better work environment and life today.
chris reimer
Chris Reimer is an award-winning communications strategist, a humanist, and a student of human interaction. He founded Rizzo Tees, a t-shirt company headquartered in his basement. Using the skills gained from marketing his t-shirt business, he went on to become possibly the only human alive who went from being a CPA and CFO to a marketing and communications strategist.

Chris is currently Marketing Director at Kaldi's Coffee, is a guest lecturer at Washington University, and resides in St. Louis, MO with his wife and two daughters. He is passionate about improving the way humans treat each other, and that especially includes adding more NICE to the workplace. He drinks coffee in the morning and red wine at night, and loves everything Italian.

Join him on HappyworkBook.com, or say hi on Twitter at @ChrisReimer (99% he'll say hi back).