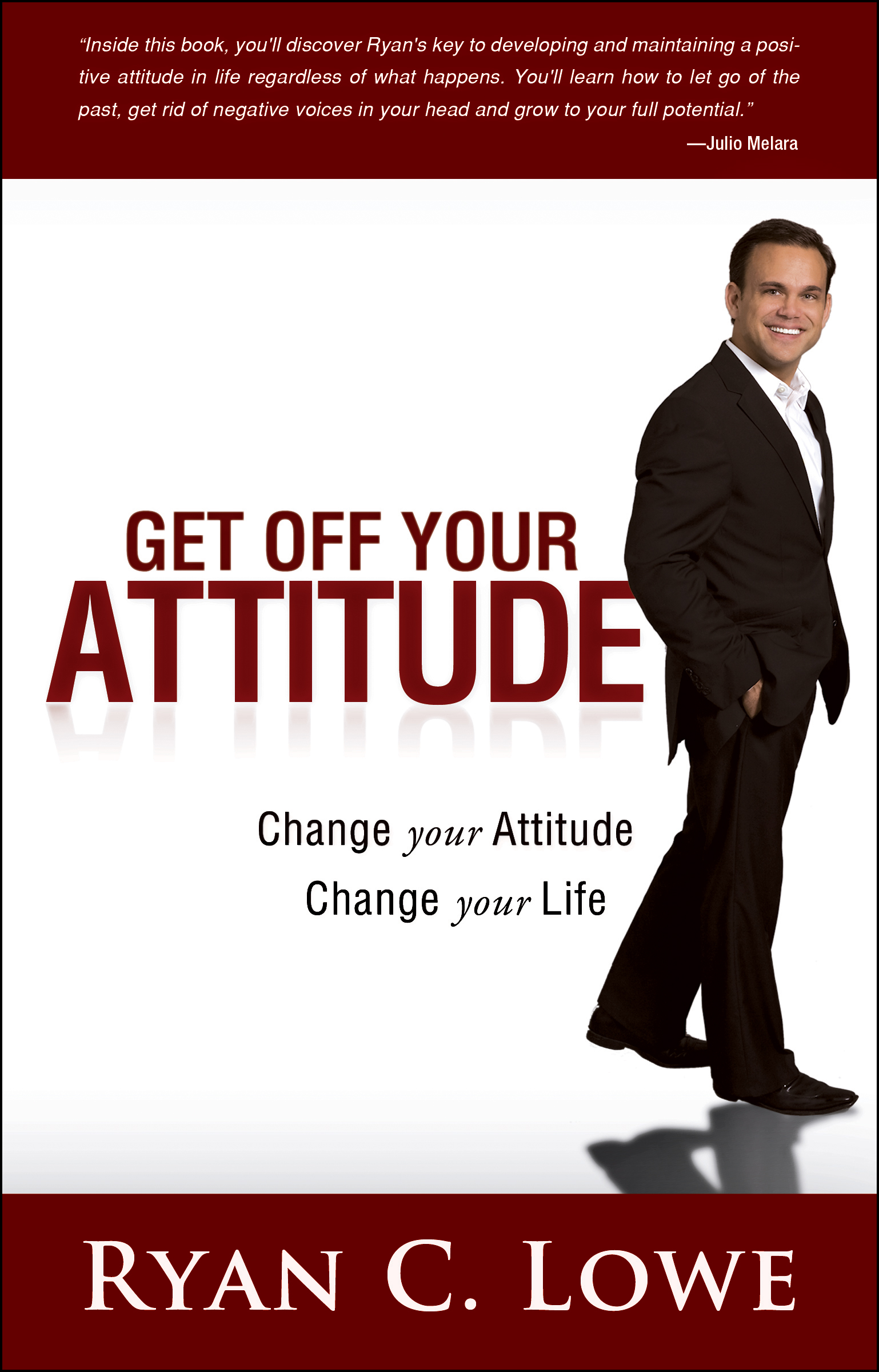 get off your attitude
What's your attitude got to do with anything? Everything!
Get Off Your Attitude means to think positive and take action—talk, believe, act, and think in a positive manner and change your life!
Learn how to:
Engage in positive relationships
Passionately pursue your dreams
Live in the now and forgive your past
Smile at adversity
Be courageous and have faith
Be grateful and give back
Create a Positive Mental Attitude
ryan c. lowe
Ryan C. Lowe is president of Got Off Your Attitude Seminars based in New Orleans, LA. Ryan's mission is to spread his positive attitude message: success isn't determined by background, experience, or anything else. It's all in your attitude. Ryan inspires, motivates, and encourages others to believe they, too, can "get off their attitude" and achieve the life they've envisioned.