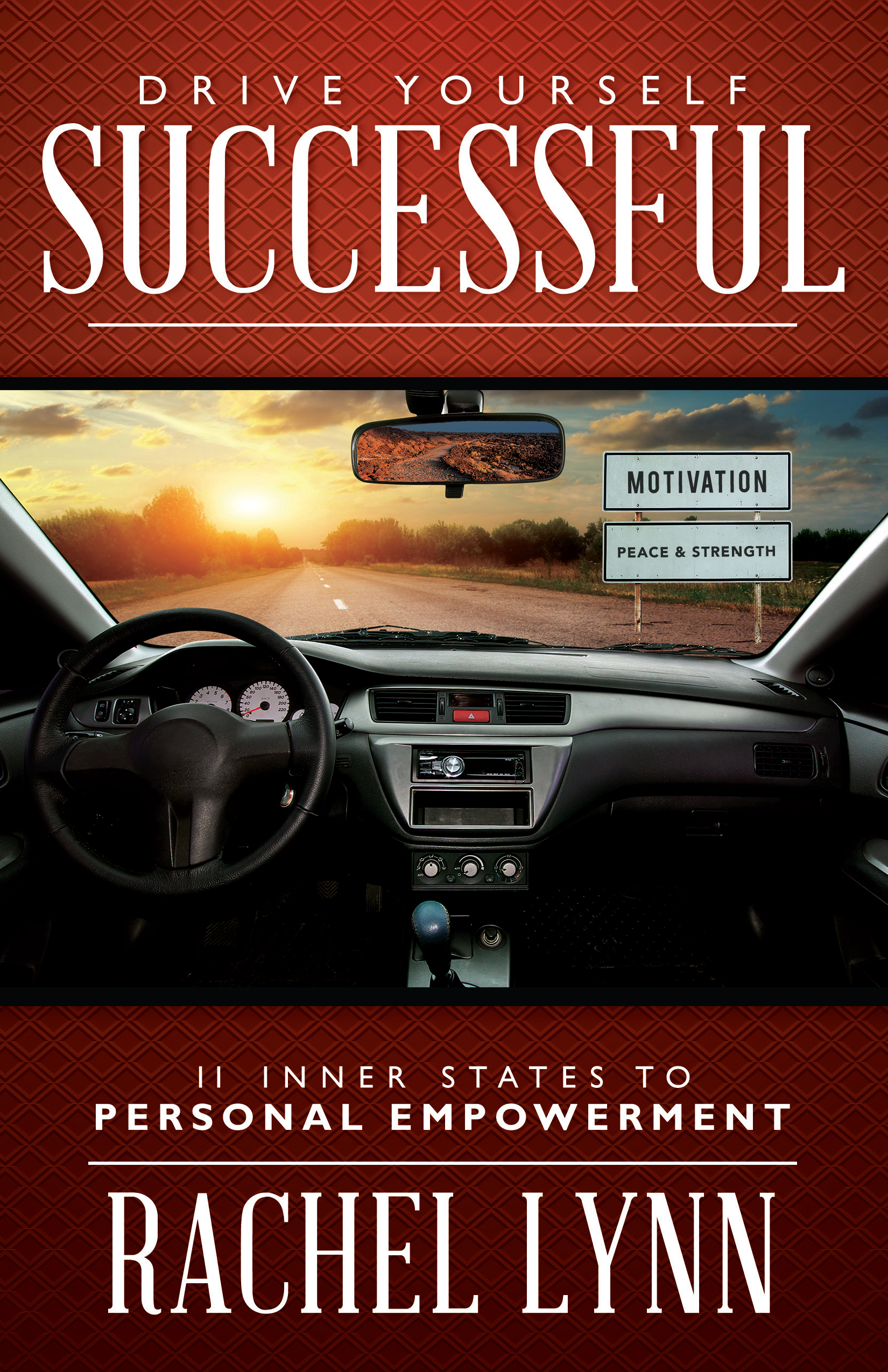 Drive Yourself Successful
Drive yourself successful
The purpose of this book is to empower YOU to take the wheel of life and become an assertive driver by learning how to transform adversity into high-grade fuel on YOUR journey toward success.

Drive Yourself Successful: 11 Inner States to Personal Empowerment offers you a driver's view of what keeps your gear shift stuck in park on the road of life. Author Rachel Lynn illustrates what keeps you from setting goals and accelerating toward them and challenges you to realize that you hold the key to your own life experiences.

Following the analogy of driving your car, Rachel helps you identify items stored in your trunk that weigh you down emotionally and keep you from moving forward. She supplies you with crucial tools to carry with you in case you break down or run out of gas; demonstrates how thoughts serve as your life GPS; assists you in developing a clear vision for the future steering you away from focusing on what is in the rear-view mirror; educates you on how to regain your spark, embrace detours and prevent them from turning into roadblocks, and when to stay in your own lane by setting personal boundaries and not comparing yourself to others.

Make a wrong turn? Rachel challenges you to recognize when it is time to change gears and go in a different direction while helping you develop an internal sense of self-confidence and motivation to get behind the wheel.

This book draws from others real life experiences to challenge you to closely examine what lies underneath the hood of your car in regard to your thinking and personal beliefs and how you can redirect your thoughts to accelerate toward the life you desire.
rachel lynn
Rachel Lynn is a Professional Speaker, Director of the Center for Student Development, Licensed Professional Counselor, Director of the Napoleon Hill Scholars program, and professor of Napoleon Hill s Keys to Success course at The University of Virginia s College at Wise. Rachel is certified in Clinical Supervision with the Virginia Board of Counseling. Rachel has presented at the Virginia Counselors Convention in Hot Springs, VA; American Counseling Association s National Conference in Pittsburgh, Pennsylvania; the Help, Hope, and Healing Conference in Big Stone Gap, Virginia; as well as numerous other settings on the topics of self-care, mental health, personal development, motivation, and mindfulness. Rachel is a member of the American Counseling Association, American College Counseling Association, and the Concerned about Our Community Coalition. Rachel was a featured guest on Journey to Success blog talk radio in April 2016. Rachel is passionate about inspiring and motivating others to achieve optimal wellbeing and success.